Our key partners
Sunraysia Cellar Door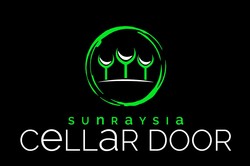 We are proud to be a key partner with Sunraysia Cellar Door.
Sunraysia Cellar Door invties you to sample over 250 wines from 22 Murray Darling wine producers including our Jack Estate M-R Range. It really is the one stop wine shop in the region and they also offer local products, such as olive oils, dried fruit and a great range of winery gift ideas along with Sunraysia's best grinder's coffee!
When you are next heading through Mildura drop into the cellar door to see the friendly knowledgeable staff, and ask for Jack Estate wines.
Located at 125 Lime Avenue, Mildura Victoria 3500 (corner Tenth Street).
Phone: 03 5021 5139
Email: info@sunraysiacellardoor.com.au