News
---
October 2019: Jack Estate 2018 Chardonnay WINS GOLD!
We are pleased to announce we have taken home GOLD for our Jack Estate 2018 Chardonnay at the local Limestone Coast Wine Show this year!
Our 2018 Jack Estate Chardonnay exhibits ripe summer fruits of pineapple and tropical fruit creating a luscious palate with silky mouthfeel which finishes with a refreshing twist of lemon. Perfect for this Summer!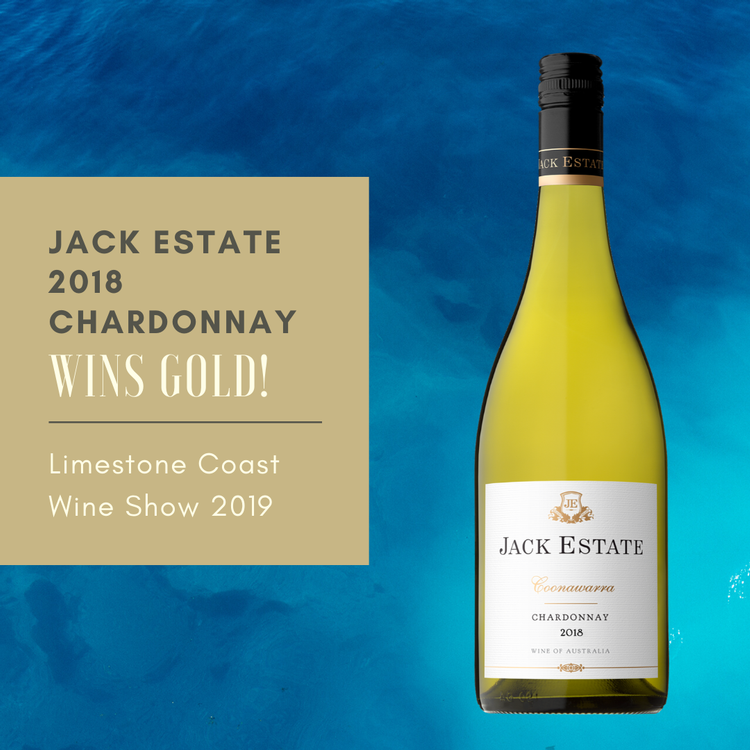 ---
September 2019: It's official - solar generation for one whole year!


We have officially been generating power for a whole year!
We have generated 260,000 kWh's of energy!
Which is approximately equivalent to any of the following:
- Greenhouse gas emissions from 40 cars or travelling 720,000km's!
- CO2 emissions from 30 homes' electricity use for one year!
- CO2 emissions from 23,000,000 smartphones being charged!
- Carbon sequestered by 3,500 trees!
𝗪𝗵𝗮𝘁𝗲𝘃𝗲𝗿 𝘄𝗮𝘆 𝘆𝗼𝘂 𝘀𝗮𝘆 𝗶𝘁 𝘄𝗲 𝗮𝗿𝗲 𝗽𝗿𝗼𝘂𝗱 𝘄𝗲 𝗺𝗮𝗱𝗲 𝘁𝗵𝗲 𝗰𝗵𝗮𝗻𝗴𝗲 𝘁𝗼 𝗵𝗲𝗹𝗽 𝗼𝘂𝗿 𝗲𝗻𝘃𝗶𝗿𝗼𝗻𝗺𝗲𝗻𝘁 𝘄𝗲 𝗹𝗶𝘃𝗲 𝗶𝗻
C𝗵𝗲𝗲𝗿𝘀 𝘁𝗼 𝘀𝘂𝘀𝘁𝗮𝗶𝗻𝗮𝗯𝗶𝗹𝗶𝘁𝘆!
---
November 2018: Winemaker Conrad visits China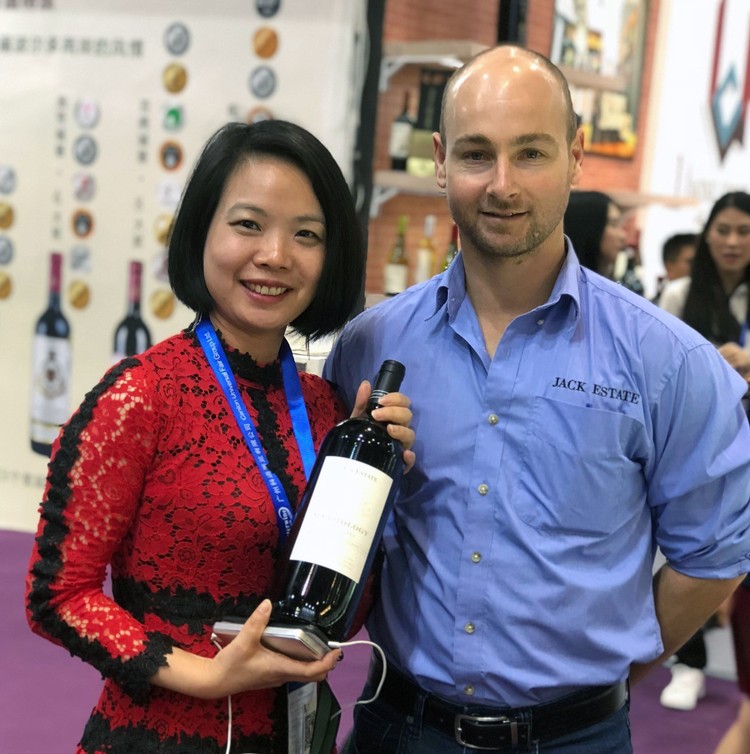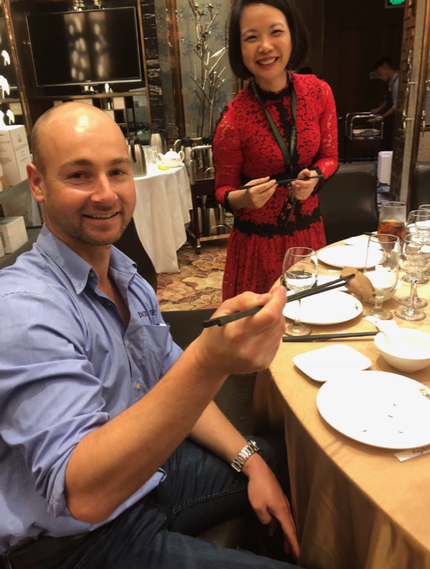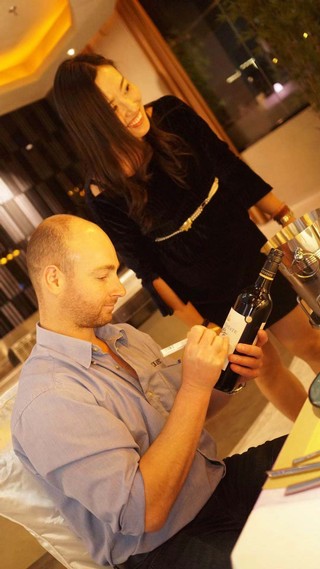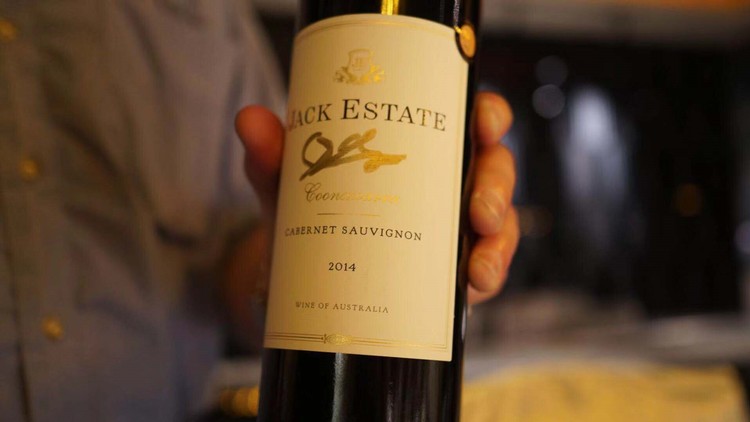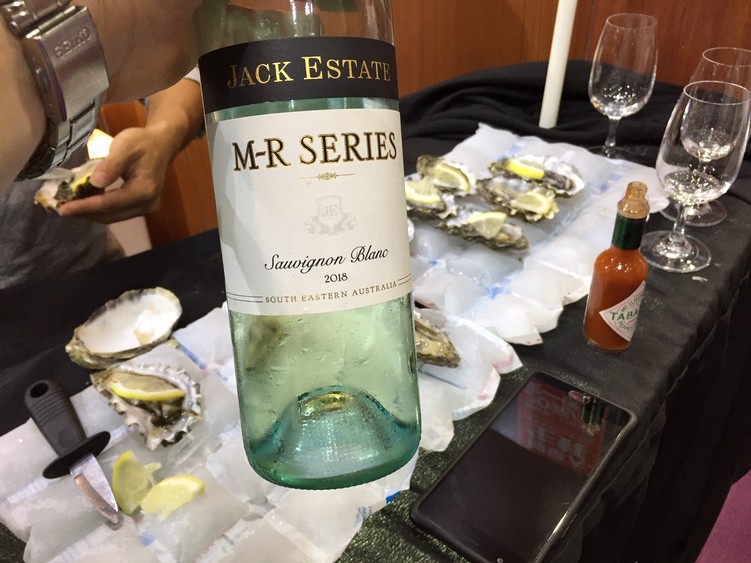 Conrad had a wow of a time visting one our of our export partners in China in November. Put simply: The food was amazing. The people were great. China was awesome. Can't wait for the next visit!
---
September's South African Adventure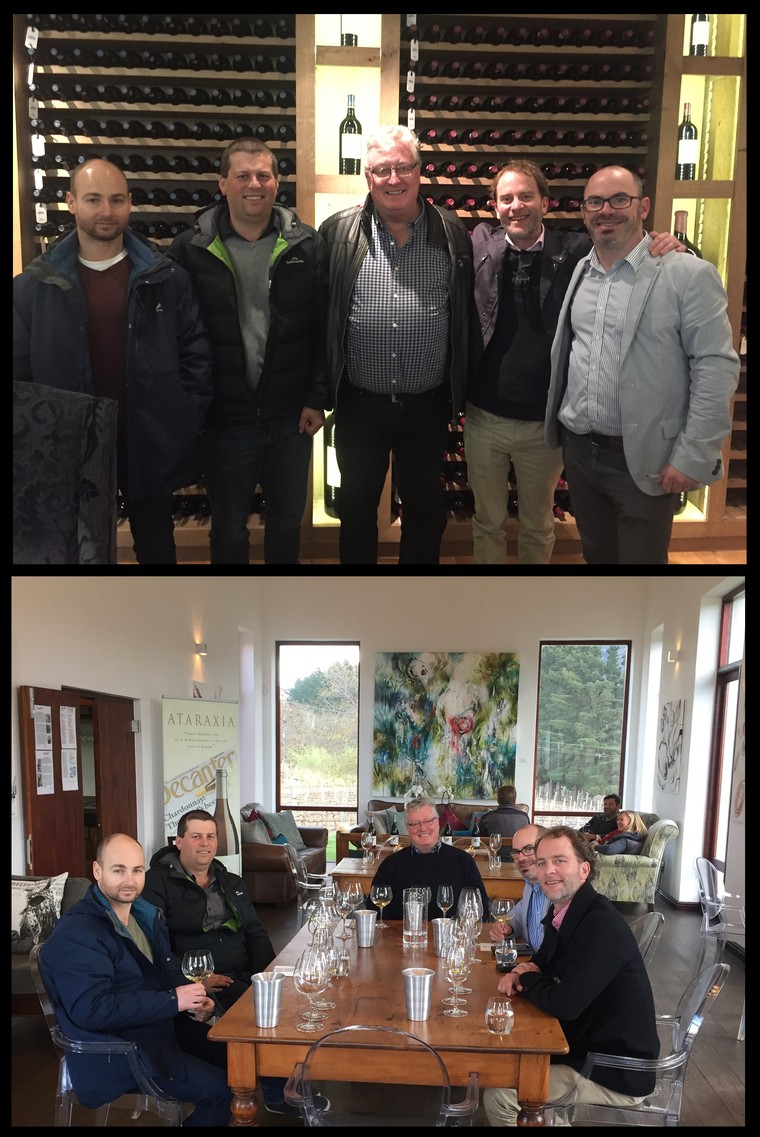 Recently, our Cellar Manager, Justin and Winemaker, Conrad headed off on a trip to South Africa and here is a bit of an insight into the trip by Justin:
"It all began on Thursday August 30th when we flew to Sydney to meet up with the other members of the touring party (Garry King from Saint Martin Australasia, along with Phil Hutchison and Tim Lovett from Lueewin Estate). We left Sydney for the 14-hour flight (bloody long) to Johannesburg via Qantas before another 2-hour flight to Cape Town, South Africa. We arrived at Holiday Inn Express at 10:30pm Thursday night South African time (8hrs behind South Australian time).

The first Couple of days were free time, where we went sightseeing around Cape Town, which included the famous Robben island where Nelson Mandela was held prisoner for many years. We travelled up the majestic Table Mountain (part of the 7 new nature wonders of the world) via cable car and the scenery from the top of mountain had to be seen to be believed, it was truly amazing. A long lunch was had at the Karibu Restaurant, tasting and eating various meat delicacies i.e. springbok, boerewores, ostrich, eland, kudu and gemsbok.

The Sunday following, we travelled to Cape of Good Hope (southern most western part of the continent) to see where the Indian Ocean meets the Atlantic Ocean - a 1 ½ hour road trip. We had lunch at the beautiful Two Oceans Restaurant (seafood of course) at Cape Point overlooking the ocean. Simply Divine!

Monday, we travelled to the wine region of Constantia and visited wineries in Klein Constantia and Constantia Glen, tasting mainly Chardonnay and Sauvignon Blanc with a 2-hour lunch at Foxcroft Restaurant. The view from the top of the vineyard at Klein Constantia was breathtaking and the stories about the Baboons. One Story (fiction or fable not too sure) was the baboons make their babies climb the electric fence and if they are not harmed then it is safe to climb the fence for everyone else.

Tuesday was a trip to Hermanus, where we visited and tasted at wineries such as Hamilton Russell, Creation Wines, Storm Wines and Ataraxia. We had a delightful lunch at Creation, where we matched the wines with the food. Dinner was at the Fat Butcher and we had a massive Beef Steak and a few bottles of wine.

Wednesday we were in Stellenbosch where we visited wineries at Rupert and Rothchild and Vergelen. At Vergelen we had a long lunch tasting the wines with the food (rated in the top five restaurants in South Africa). The Winemaker at Vergelen (Andre Vanresenburg) also gave us an entertaining run down of the South African wine industry.

Thursday, we continued our trip around Stellenbosch before we headed to Robertson. The wineries visited were Thelema, Simonsig and Kanonkop before lunch at the Fat Butcher with the Thelema winemakers. It was then a 2-hour trip to Robertson through the Hawequas Mountain Range to our Bed and Breakfast homestead.

Friday, we spent time at Bon Courage, Excelsior and Weltevrede, while visiting the new school at Bonnievale. The school was the idea of Philip Jonker (Weltevrede Winemaker) who with the support of the local community was able to build a brand-new school within 12 months (a truly amazing feat).

Saturday, we visited the Fairy Glen Game Reserve where we saw lions, elephants, rhino's, zebras, wildebeest, springboks, impalas and buffalo.

Sunday, we started the long trek back to Australia with a 13-hour flight.

The scenery in South Africa is a once in lifetime experience and it was one I can tick off on my bucket list. The wines we tasted were of good quality, and we even tasted some new varieties such as Pinotage (still needs to grow on me).

Now, back home and back to work at the winery, preparing for another vintage which is only a few months away now!

Thank-you again to Garry from Saint Martin Australasia for hosting the trip, Conrad and I had a wonderful time and enjoyed seeing the many differences between South Africa's wine industry to ours. And for the fellas from Lueewin Estate – thanks for the great time.

If I could sum up the whole trip in one word it would be: Awe-inspiring 😊

Check out the photo gallery below to see just how amazing the trip was!"

Photogallery rendered here.

---

Happy International Cabernet Day 30/8/18: here's a little old tale of ours

As it is International Cabernet Day today and Cabernet being such a prominent grape / feature in the Limestone coast area we have sat down with our Assistant Winemaker, Ian Mulligan to extract a peek into memory lane.

And this is what Ian had to share:

"Rather than sharing an overview of the Coonawarra area and the obvious fit of climate, soil and participants willing to have a crack to grow the Cabernet grape in this beautiful place, I thought we could reminisce about what we have here at Jack Estate.

Jack Estate is still a young winery in certain regards but it is also so an old winery in others, especially being that Jack Estate winery is the old Mildara winery, which was established in 1973.

Growing up and living in Coonawarra you get to hear all sorts of stories and yarns about the history of local characters, wineries, vineyards and wines.

What was planted when, what wine won what, who made that and all the other colourful details in between.

Since working at Jack Estate, which is near smack bang in the middle of Coonawarra region, I have been able to recount some of those tales, and one in particular.

At the Jack Estate cellar door, there is a vine that has been transplanted from one of the oldest Cabernet blocks that was in Coonawarra. In 1976, when Jack Estate used to be Mildara Wines, there was a block of vines that was being rejuvenated. Around this time in the Coonawarra wine industry there was a lot of expansion going on and the need for more fruitful vines was in demand. The older stock wasn't up to the mark any more. The vines that where being replaced were approximately 80 years of age at this time.

So the removal went ahead and new cuttings were planted. But there was a couple of guys that were of the impression that the vines weren't so haggard, that they needed this sort of treatment and couldn't face the indignity of them being discarded and turned to ash. They grabbed some of these vines, which were in good health, and replanted them. Some were planted in backyards for an ambitious attempt to make their own home brew, and then there was one that was planted in front of a local cellar door, Mildara Wines, now Jack Estate.

This vine is still here today, 42 years after its relocation, it is over 120 years old now and still producing fruit. The fruit from this single vine, which is hand-picked and thrown in with the fruit from the winery block, goes through all the usual shenanigans of fermentation, pressing and maturation, and then bottled and labelled as our Mythology Cabernet Sauvignon.

So thanks to Phil Mulligan, My Grandpa, and to whoever else that was helping him that day 42 years ago, I am able to have the opportunity of relaying this story. "

'Respect the Past, Create the Future'.
---
Wine Show Results

Limestone Coast Wine Show 2017

2013 Jack Estate Mythology Shiraz - Gold
2013 Jack Estate Mythology Cabernet Sauvignon - Silver
2015 Jack Estate Mythology Chardonnay - Bronze
2014 Jack Estate Cabernet Sauvignon - Bronze
2015 Jack Estate Cabernet Sauvignon - Bronze
2015 Jack Estate Shiraz - Bronze


China Wine & Spirits Awards 2017

We are excited to announce our new release wines have received Silver and Gold medals at CWSA 2017!

2013 Jack Estate Mythology Shiraz - Gold
2013 Jack Estate Mythology Cabernet Sauvignon - Silver
2015 Jack Estate Mythology Chardonnay - Silver

James Halliday Wine Companion 2018

The results are in! The Jack Estate team are excited to announce we have been awarded 4 stars in the 2018 James Halliday Australian Wine Companion and five of our wines were awarded over 90 points!

94 points - 2013 Jack Estate Mythology Cabernet Sauvignon
94 points - 2014 Jack Estate Shiraz
93 points - 2015 Jack Estate Mythology Chardonnay
93 points - 2014 Jack Estate Cabernet Sauvignon
90 points - 2013 Jack Estate Mythology Shiraz

Mundus Vini International Wine Show 2017

2013 Jack Estate Mythology Cabernet Sauvignon - Gold
2015 Jack Estate Mythology Chardonnay - Silver

Sydney International Wine Show 2017

2013 Jack Estate Shiraz - Top 100 - Blue Gold medal

Limestone Coast Wine Show 2016

2012 Jack Estate Mythology Cabernet Sauvignon - Gold
2013 Jack Estate Shiraz - Gold
2012 Jack Estate Mythology Shiraz - Bronze
2013 Jack Estate Cabernet Sauvignon - Bronze
2014 Jack Estate Chardonnay - Bronze

China Wine & Spirits Awards 2016

2012 Jack Estate Mythology Shiraz - Gold
2012 Jack Estate Mythology Cabernet Sauvignon - Silver

Limestone Coast Wine Show 2015

Congratulations all around, as we were thrilled to accept the Eric Brand Best Shiraz Trophy at the Limestone Coast Wine Show for 2015 for our 2013 Jack Estate Coonawarra Wrattonbully Shiraz. A Big thanks to the Sponsor Lallemand.

Shanghai International Wine Challenge 2015

We are thrilled to announce, our 2012 Jack Estate Mythology Cabernet Sauvignon received the trophy for Best Cabernet Sauvignon in show.

China Wine & Spirits Awards 2015

2013 Jack Estate Coonawarra Cabernet Sauvignon - Gold

2013 Jack Estate Coonawarra Wrattonbully Shiraz - Gold

Hobart International Wine Show 2014

Congratulations, our 2013 Jack Estate Coonawarra/Wrattonbully Shiraz has been awarded Gold.

Sydney International Wine Show 2014

Contratulations, our 2013 Jack Estate Coonawarra/Wrattonbully Shiraz has collected Top 100 - Blue Gold medal in Sydney

Congratulations, our 2012 Jack Estate Mythology Shiraz also picked up Gold in Sydney

Limestone Coast Wine Show 2014

2013 Jack Estate Coonawarra Cabernet Sauvignon - Gold & Top point score in class

Mundus Vini International Wine Show 2014

Congratulations to both our 2012 Jack Estate Mythology Shiraz and Cabernet Sauvignon for receiving Gold in Germany.

New York International Wine Show 2014

Congratulations - our 2013 Jack Estate Chardonnay has been awarded a silver medal amongst some top competition.

---